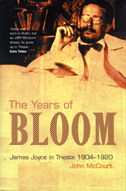 Trieste, the city Joyce called his 'second country', has become increasingly important to Joyce studies over the last few years. In fact, we can probably say that it is second only to Dublin in terms of understanding the Irish writer's life and work.
This special significance of Trieste is the result of what Fritz Senn has called the new 'Triestine archaeology' of Joyce, i.e. the series of initiatives, researches and publications which, since the early 1990's have made it possible to discover and better understand the many elements which link Joyce to the city. The inventors of this 'archaeology' are Prof. Renzo Crivelli, Head of the Department of Anglo-German Literature and Culture of the University of Trieste and author of Triestine Itineraries of James Joyce, and John Mccourt, author of The Years of Bloom: James Joyce in Trieste, 1904-1920. Renzo Crivelli and John Mccourt are also the founders of the Trieste James Joyce Summer School, which since 1997 has brought dozens of distinguished academics and authors to Trieste to speak about the life and works of Joyce in a week-long programme which includes lectures, seminars, readings, performances and social activities.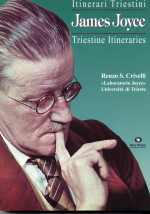 The Summer School has not only succeeded in refocusing attention on Trieste, but has also generated various initiatives, such as the splendid exhibition, 'Le Donne di Giacomo' in 1999, dedicated to Giacomo Joyce, and has attracted an ever-widening circle of Joyceans to dedicate their research and studies to the specifically Triestine aspects of Joyce's life and work. The Summer School also hosted the XVI International James Joyce Symposium in 2002, which brought more than 450 scholars and students to Trieste for a memorable week of conferences and activities.
However, this extraordinary period of research – which now culminates in the TRIESTE JOYCE MUSEUM – builds on the work of other local writers, scholars and researchers who laid the groundwork for understanding Joyce's special relationship with Trieste in past decades. What follows is a brief list of some of the most notable figures and contributions in this area:
Stanislaus Joyce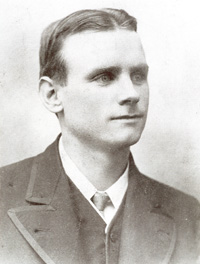 Stanislaus can be considered Joyce's first biographer and first Triestine critic. Thanks to his unpublished Trieste diary, the 'Book of Days', we have an almost daily account of Joyce's activities, conversation, literary development and production, as well as his relationships with Nora and others, for the period 1906 to January, 1909, when the Diary abruptly breaks off. Stanislaus would publish a brief memoir of his brother after his death in 1941 and would spend the last years of his life preparing a more complete account, which was published posthumously as My Brother's Keeper in 1958 (which, however, only covers the Dublin years). Stanislaus also conserved the extraordinary collection of Joyce correspondence, manuscripts and ephemera which became an indispensable source for Ellmann in the writing of his biography (this collection is now at Cornell University, New York).
Italo Svevo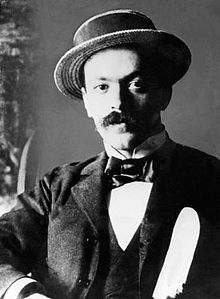 In March, 1927, Svevo gave his famous lecture on Joyce for Il Convegno, the Milan journal which had published a translation of Exiles in 1920, and would publish other translations from Dubliners and Ulysses in later years. This lecture was published by Il Convegno in 1937, and has been reprinted in various editions since. Credit should also be given to Svevo's widow Livia, who conserved her husband's correspondence with Joyce, as well as her own correspondence with Stanislaus and Lucia and also collected rare editions of Joyce's works as they appeared in Italy. This material is now conserved in the Museo Sveviano Museo Sveviano , next door to the Joyce Museum, and constitutes the largest collection of original Joyce documents in Italy.
Alessandro Francini Bruni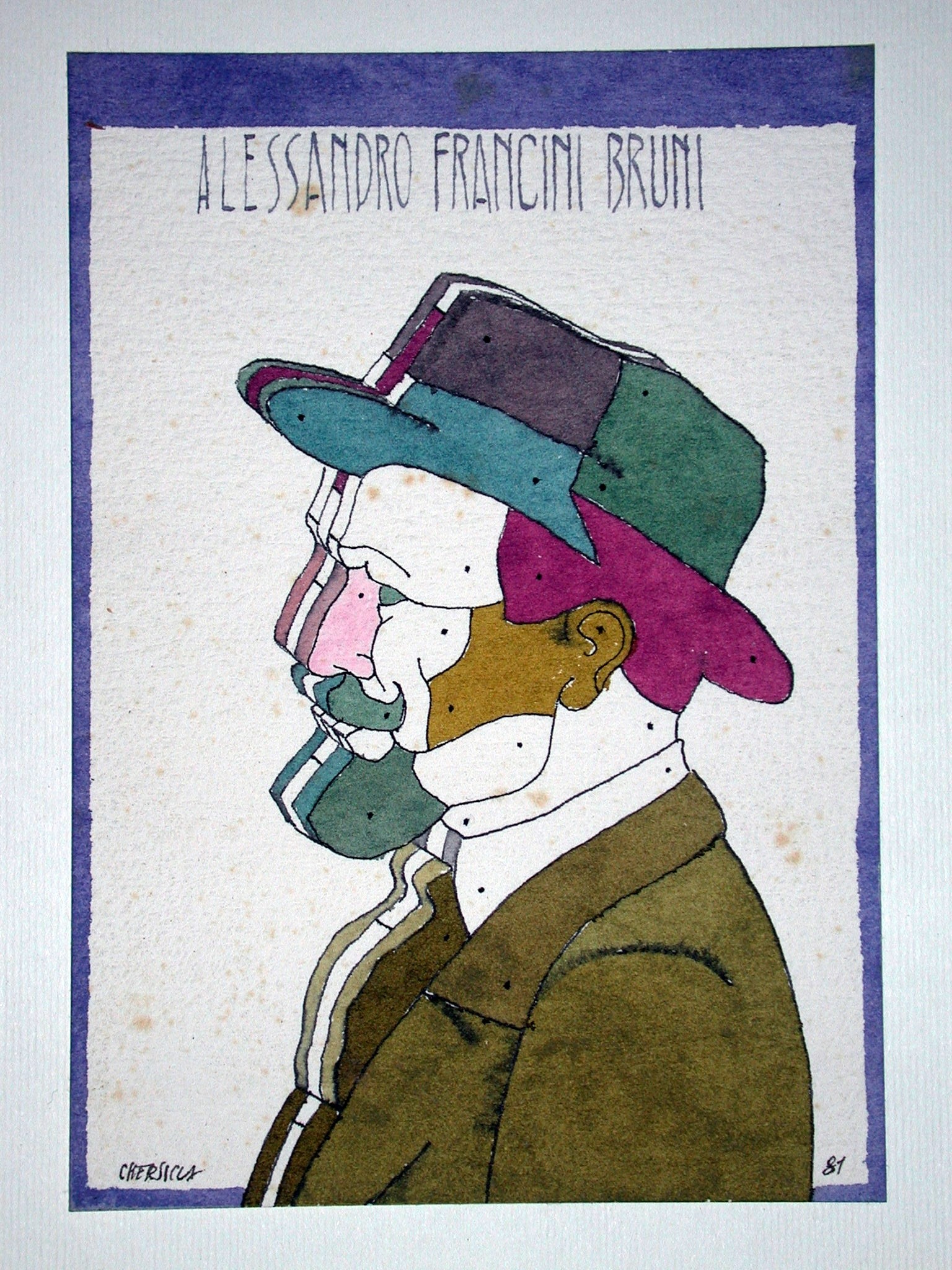 In May, 1921 Francini Bruni: in May, 1921 Francini Bruni published one of the first Italian reviews of Ulysses in the Trieste paper Era Nuova. Shortly after the novel's publication in 1922, Francini delivered his lecture Joyce intimo spogliato in piazza and published the pamphlet of the same name, which offered an irreverent and at times mocking portrait of Joyce during his years in Trieste and Pola.
After Joyce's death, Francini published a brief memoir of the writer in La Nuova Antologia (1947) and during the 1950's he would be one of Ellmann's main sources for the Trieste years.
Silvio Benco
Benco first met Joyce at Il Piccolo, where he worked as a journalist and editor. He published the second review of Portrait' in Italy in his arts review Umana in 1918 and the first review of Ulysses in La Nazione, in April, 1921. In 1930 he published a lengthy memoir on Joyce in Pegaso. Because of his enormous critical output, Benco provides an excellent source for understanding the cultural history of Trieste between 1890-1940.
Stelio Crise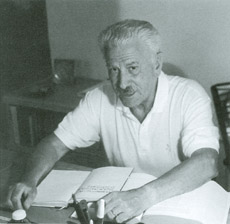 Teacher and librarian, Crise was one of a circle of local intellectuals who, due to their friendship with Stanislaus, may have had access to his hoard of Joyce materials as early as the 1940's. By the early 1960's this interest had become systematic and Crise began to carry out extensive research on Joyce's time in Trieste, gathering documentation and interviewing many of the Irish writer's former students and associates. 
Much of this material was shown in the exhibition that accompanied the Third International James Joyce Symposium in 1971 (the exhibition catalogue was published as And Trieste, ah Trieste). In addition to numerous articles and lectures on Joyce and Trieste, Crise also wrote Epiphanies and Fadographs, a fictionalised recreation of certain key episode's in the writer's life in Trieste and provided the text for Bruno Chersicla's series of drawings dedicated to Joyce, E' tornato Joyce (many of which can be found in the 'People' section). He was also a member of the committee that commemorated the centenary of Joyce's birth in 1982 and contributed to the collective work for that occasion, Il ritorno di Joyce. Crise should also be credited with adding Annie Schleimer to the list of possible models for Giacomo Joyce.
Given his significant contribution to what we know about Joyce and Trieste, it can only be regretted that he did not document and conserve his researches more thoroughly, as much of this material is now irreparably lost and many of his own findings and claims can no longer be substantiated.
Dario de Tuoni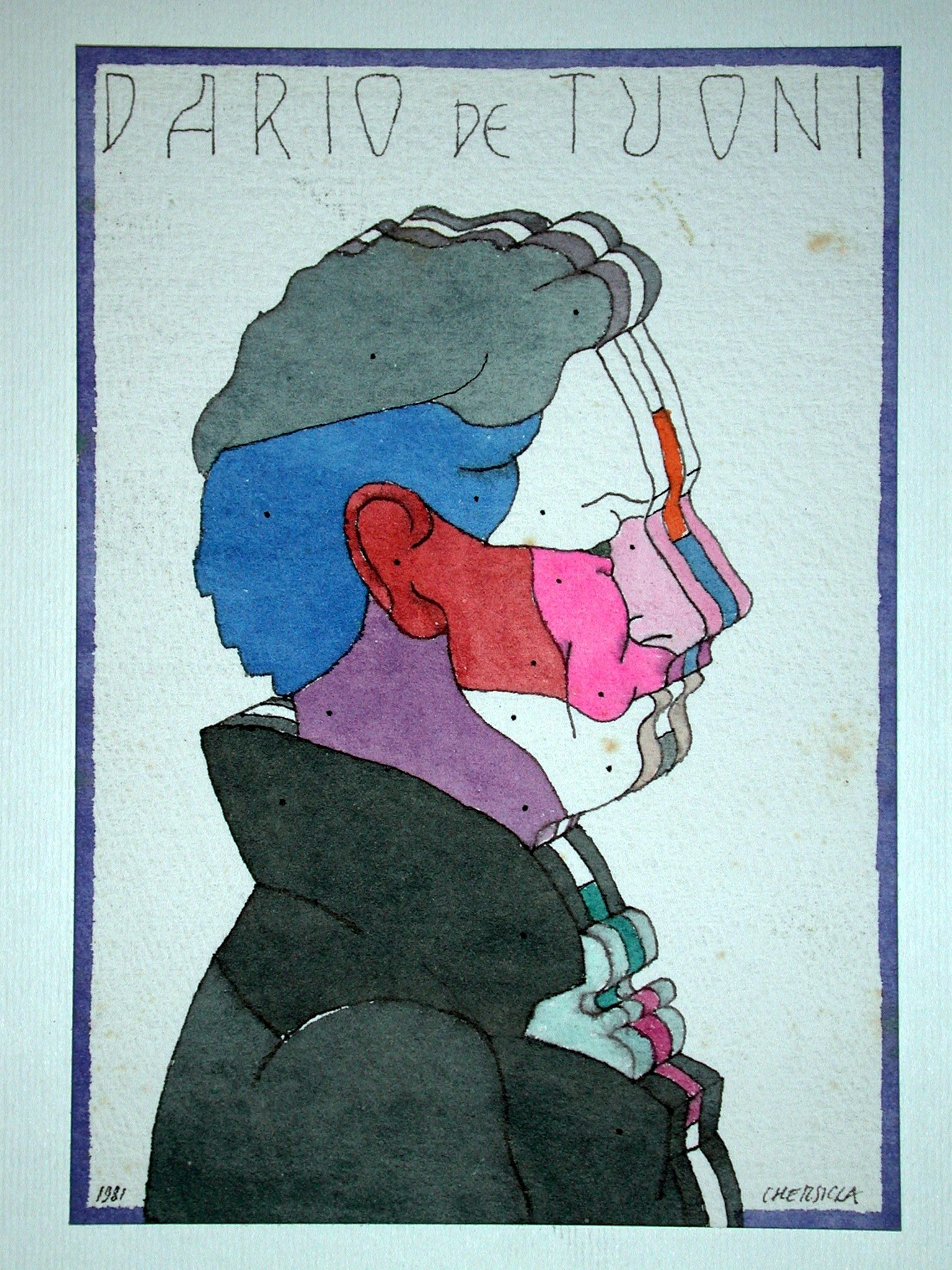 Triestine poet, novelist and critic, de Tuoni began taking lessons with Joyce in 1913.
De Tuoni is best known for his little memoir Ricordo di Joyce a Trieste (1966), which provides an interesting portrait of Joyce in the period just before the start of WWI.
Gianni Pinguentini
Another of the circle of Stanislaus' friends, Pinguentini would publish the first full-length study of Joyce in Trieste, Joyce in Italia, in 1964. Though limited in his knowledge of Joyce's works in general, the study contains numerous elements and intuitions which have been substantiated and expanded by later research. Given that the translation of Ellmann's biography did not appear until 1964, Joyce in Italia also contains the first Italian translation of much of Giacomo Joyce , with some curious variations. Pinguentini also wrote many other books on Trieste, including a dictionary of the Triestine dialect, and is a valuable source for understanding the city and its traditions.
Alfonso Mottolo
Noted Triestine photographer; Mottola's very suggestive photos of Triestine elements and locations mentioned in Giacomo Joyce were published as a special issue of the James Joyce Quarterly in 1991.
Roberto Curci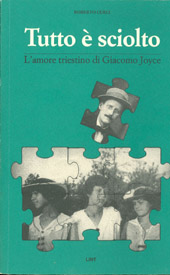 Journalist, art critic and curator, Curci began researching Giacomo Joyce while co-writing Bianco, rosa e verde, a study of women writers in Trieste. The result of this research, the little volume entitled Tutto è sciolto, is one of the minor classics in Joyce studies.
Though not a Joycean, Curci provides probably the best single study on the very specific Triestine background to Giacomo Joyce and the two prime models for Joyce's prose-poem: Emma Cuzzi, and Amalia Popper. He should also be credited with discovering and conserving a number of rare photos of Emma Cuzzi and her family.
Niny Rocco-Bergera
Author of two essays on Joyce and Trieste and Joyce and Svevo, published as Due saggi su James Joyce (1971).
Laboratorio Joyce
Created in 1992 by Prof. Renzo Crivelli [Co 01]of the University of Trieste, the Laboratorio has generated numerous research projects on Joyce's time in Trieste and has been involved in the publication of various books on this period, the latest of which is a reissue of Dario de Tuoni's Ricordo di Joyce, in a bilingual edition with essays by John Mccourt and Renzo Crivelli (MGS, 2002).