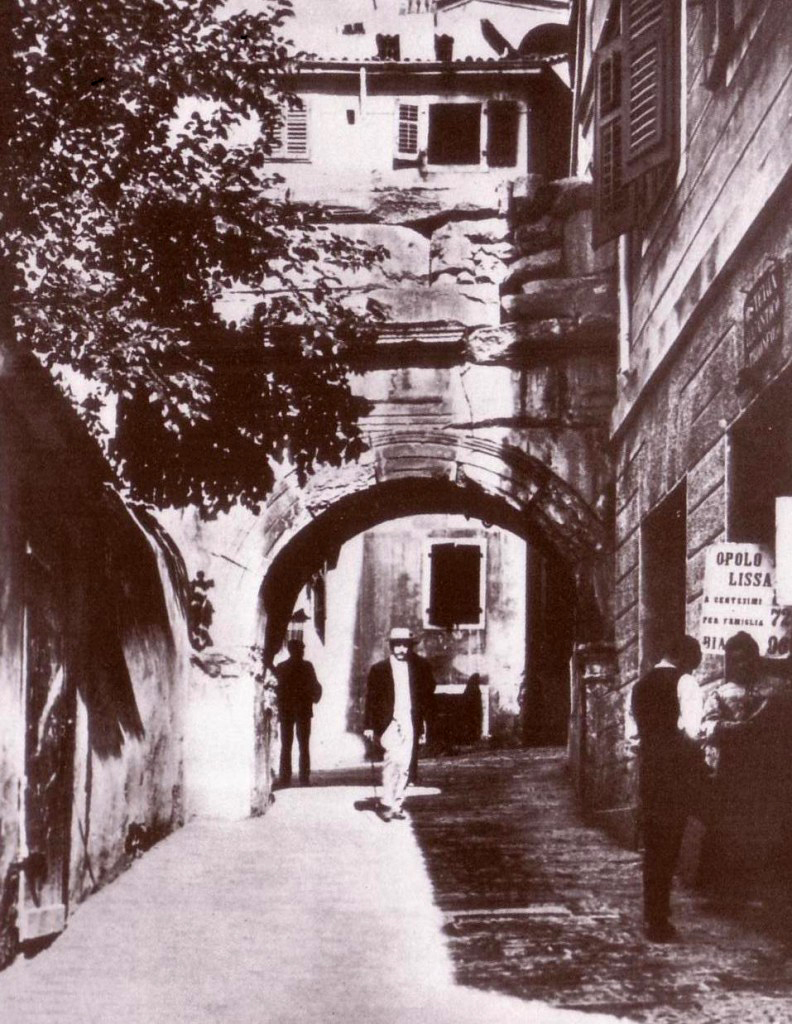 When Joyce left Trieste for the final time in July 1920, nearly 16 years after first arriving in the Adriatic city in October, 1904, he was not only leaving the place where he had written or seen published all of his early works – Chamber Music, Dubliners, Portrait, Exiles and Giacomo Joyce, and where he had begun and written significant episodes of Ulysses, a novel which had already begun to change the course of modern literature even before its publication in 1922 – he was also leaving the city where, at 38 years of age, he had spent most of his adult life.
There is thus an extremely significant personal dimension to Joyce's years in Trieste, which is inextricably interwoven with his development as a writer and absolutely essential to understanding certain aspects of his works and literary activities during this period.
If Dublin was the city where Joyce's personality was constituted and formed, then Trieste is where that personality developed and matured, the place where, as the Irish novelist Colm Toibin puts it, 'Joyce grew up'. Like Ulysses in the Mediterranean, Trieste was Joyce's periplum, the place where he voyaged for more than a decade, knew many different men and had many different experiences. Here he fathered two children and lost a third child through miscarriage. Here he knew illness, grinding poverty and an endless series of personal and literary setbacks, but also a growing number of successes.
Here he was teacher, lecturer, journalist, clerk, singing student, translator, aspiring entrepreneur (as well as 'husband', father, brother, and friend or acquaintance to many of the city's economic, political and intellectual elite). And here of course, he developed and honed his craft, drawing on many of the elements and experiences of these years and at many different levels in his own writing.